David Bond: The Ides of October
[caption id="" align="alignright" width="220" caption="Beware the Ides of October"]
[/caption]
The Ides of October will be upon us soon, though from the market's open on October's first day, one wonders if the paradigm has shifted.  Bloomberg recently
published a chart
showing that October, along with March and June, has been a bit rough on precious metals prices over the years 2000 to 2011. However, the fun returns in November, historically the kindest month to gold. So what lurks ahead is not a reason to worry but a short season of buying opportunity in the physicals and their attendant exploration and production public shares . . .
Reuters is reporting
that Barclays will be opening up a new gold storage repository at a secret location in London. "Barclays' (
BARC.L
) new vault anticipates demand from pension funds, central banks and sovereign wealth funds who have been scooping up the precious metal that has doubled in value since late 2008," says Reuters, continuing, "Precious metals storage has shaken off its dusty image, emerging as a lucrative business. Gold is preparing for a twelfth consecutive annual price rise against the backdrop of a flagging global economy and the debt crisis that has engulfed Europe . . ."
File this under the "It had to happen sooner or later" category: Counterfeit 10-ounce gold bars are showing up in Manhattan's jewelry district. Ten such gold-plated bars, bearing the prestigious Swiss PAMP stamp, but made primarily of tungsten, turned up last week,
reports the New York Post
. Tungsten's worth about $1 an ounce, compared with gold's $1,780 Monday price, but the metals are similar in weight. The Post speculates that few dealers and jewellers are willing to admit being hoodwinked, suggesting that many more bogus bars than reported may be out there . . . Gold is trading at a record high in terms of Euros and the Swiss Franc, as the major currencies of the world continue their
race to the bottom
.
Don't know if it works for gold, but
here's a YouTube video
showing an easy way to find out if that 100-ounce silver bar you just bought is real, using an inexpensive ultrasonic thickness gauge . . . Erstwhile U.S. presidential candidate and billionaire oil-services man Ross Perot thinks the
U.S. is a potential takeover target
because of its debt . . .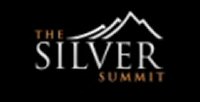 With last week's successful Cambridge House Toronto Resource Investment Conference behind us, we're now turning our attentions to the upcoming
Cambridge House Silver Summit
October 25 and 26 in Spokane, Washington at the historic Davenport Hotel. Morning Notes' Dr. Michael Berry, CPM Group's Jeff Christian, Casey Research's Jeff Clark, Morgan Report's David Morgan, Mining Speculator Greg McCoach, Dollar Vigilante Jeff Berwick are just a few of the speakers we've lined up, and Eric Sprott will keynote our Silver Baron's Banquet on Thursday night. A very limited number of underground and surface mine tours remain available the morning of Wednesday, Oct. 24. Exhibit spaces are sold out but guest registrations are still open and we have a limited number of tickets for the Thursday night banquet.
Go here to sign up
, and we'll see you later in October.